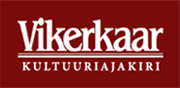 7-8/2015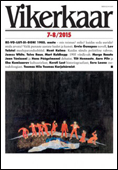 Poetry by
Poetry from the "Red Years" of 1905-1907
Short stories by
Essays
Eesti varamarksistlikust koidust punapagulaste tragöödiani
From the dawn of Estonian early marxists to the tragedy of red refugees
Ei saa mitte vaikida
Translation of "Не могу молчать"
Re-vo-lut-si-oon
Re-vo-lu-tion
(On the emergence of Estonian polity during the revolution of 1905)
1905. aasta revolutsioon Venemaa Balti provintsides
Translation of "The 1905 revolution in Russia's Baltic provinces"
Vägivald ja revolutsiooniline aktiivsus Balti provintsides
Translation of "Violence and activism in the Baltic provinces during the Revolution of 1905"
1905. aasta revolutsioonist Eestis ja Soomes:
rahvuslaste ja sotsialistide ühisrinded
On the Revolution of 1905 in Estonia and Finland:
United fronts of nationalists and socialists
Jaan Tõnissoni ja Hans Pöögelmanni vaidlus sotsiaaldemokraatia eesmärkide üle aastatel 1905-1907
The debate between Jaan Tõnisson and Hans Pöögelmann on the aims of social democracy in 1905-1907
Viimased kakskümmend aastat 1905. aasta revolutsiooni elus.
Pilk eestikeelsele ajalookirjutusele 1995-2015
Last twenty years in the afterlife of the Revolution of 1905.
A glance at Estonian historiography in 1995-2015
Suum cuique!
Suum cuique!
(On Estonian literary life in 1905-1907)
1905.-1907. aasta revolutsioon ja eesti kunst
The Revolution of 1905-1907 and Estonian art
Ajalugu ja revolutsioon
History and revolution
Book reviews