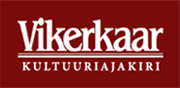 6/2014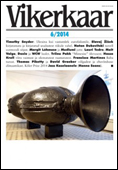 Poetry by
Stories by
Essays and articles
"Mimesis" – ülevus, katkestus, figuur
Sublimity, ellipsis, and figure in Auerbach's mimesis
Väesolev võru vaim. Millal juhtub võru kirjandus?
The virtual spirit of Võru. When is Võro literature?
Balta: kunsti ja antropoloogia dialoogid postsotsialistlikul turul
Dialogues between art and anthropology in a post-socialist bazaar
Kuidas vabaneda võlgadest?
Un dialogue Piketty-Graeber: comment sortir de la dette
Ukraina – vastumürk Euroopa fašistidele?
Ukraine: The antidote to Europe's fascists?
Kes suudab kontrollida ülivõimude-järgset kapitalistlikku maailmakorda?
Who can control the post-superpower capitalist world order?
Oodid kaduma kippuvale Absoluudile
Odes to an endangered absolute (On Jass Kaselaan's art)
Book reviews