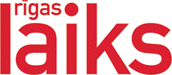 7/2012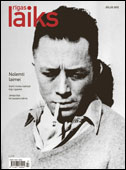 Letter from Athens
Pirmdienas rīts
Monday morning
"Democracy was born in Greece and in Greece it will die"
Athens next day after the parliamentary elections
Commentary
Jums Eiropu vai demokrātiju?
Do you want Europe or democracy?
On the political and economic implications of the Greek election results
Karaļi, mūzika un nelabums
Kings, music and sickness
BBC devoted twenty minutes of its air time to discussing the jubilee sick bags during the recent Diamond Jubilee and only eight seconds to the "New Water Music" project involving 13 composers. What does it tell us about the British monarchy?
Pildīts pingvīns
Stuffed penguin
On some statements made by the Finnish film director Aki Kaurismeki in his interview to The Guardian, April 4
Melnais gulbis un nepārvarama kaislība
Black Swan and an irresistible passion
On the murder at a cinema in downtown Riga during the screening of Black Swan
"... un miesa tapa vārds"
"... and the flesh became word"
What is it that thousands of James Joyce aficionados celebrate on June 16, known as Bloomsday?
Essay
Zelta teļš
The golden calf
The story behind the Facebook stock market appearance
Interview
Centrālais ezis un vēsais labums
Ar Maiklu Ignatjevu sarunājas Ieva Lešinska
Freedom is a chilly virtue

Ieva Lešinska talks to writer and former politician Michael Ignatieff during his visit to Riga to deliver the annual Isaiah Berlin lecture on May 6, 2012
Education
Sarunas, mainoties gadalaikiem
Conversations during the change of season
On the support of advanced high-school students in Latvia. Why do so many choose to make their university studies abroad and why do so few of them return to Latvia?
Fashion
Radikālais šiks
Radical chic
Elsa Schiaparelli, Miuccia Prada and clothes on the cutting edge
Translated from New Yorker
In memoriam
Grāmatām ir jāsmaržo Fragmenti no The Paris Review intervijas ar Reju Bredberiju
A book must smell
Excerpts from The Paris Review interview with Ray Bradbury
Personal story
Salidojums
School reunion
The author observes her old classmates and herself in a school reunion
Book
Kamī uz galdiņa
Camus on a coffee table
A review of the book Albert Camus: Solitude and Solidarity, edited by Catherine Camus
Interview
Ejiet lēni
Ievas Lejasmeijeres intervija ar gleznotāju Lari Strunki
Go slowly
Ieva Lejasmeijere interviews the Latvian-born Swedish painter Laris Strunke