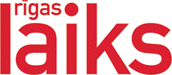 6/2013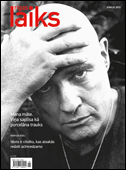 Redaktora sleja
Editorial
Commentary
Iepriekšizziņotās nāves hronisti
Chroniclers of a death foretold
Kiril Kobrin's take on the bombings in Boston and the "information wall" that isolates society from what's really going on in the world
Populisma svārstības
Populist oscillations
On the upsurge of populism in Europe
Valodas kā vīrusi
Languages as viruses
What can the study of viruses tell us about the evolution of languages?
Mūzika un vārdi
Music and lyrics
On pop song lyrics that postulate as true poetry
Politics
Sektors: valsts drošība ir apdraudēta
Sector: national security is under threat
An interview with Roberts Ķīlis, the former Latvian Minister of Education
Society
Vairāk ieroču (un vairāk kontroles)
The case for more guns (and more gun control)
How to you reduce gun crime in the U.S. when Americans already own nearly 300 million firearms? Translated from The Atlantic, December 2012
Science
Matemātiski pasaule nav iespējama
Mathematically, the world is not possible
An interview with the French-Russian mathematician Misha Gromov
Art
Izoldes debesbraukšana pēc rūķiem un Japānas
Isolde's ascension, gnomes and Japan
On the influence of Richard Wagner on contemporary visual arts
Interview
Hercogs savos valdījumos
The Duke in his domain
In 1957, Capote traveled to Japan to meet Marlon Brando, who was at that time in Kyoto doing location work for the Hollywood movie Sayonara. The result of this meeting is a story which remains a yardstick by which celebrity profiles are measured
Personal story
Vecāku sapulce
Parent–teacher meeting
"Following the meeting, I always feel an irresistible desire for a drink of alcohol or at least a cigarette. Faced with my daughter's question, "How was the meeting?", I usually remain silent"
Dostoyevsky
Nolaisties, nenoņemot važas
To descend without taking off the fetters
Uldis Tīrons talks with the Russian film director Vladimir Hotinenko, author of the eight-part TV series Dostoyevsky
Cinema
Rodžera Īberta paceltais īkšķis
Roger Ebert's raised thumb
An essay to mark the death of the American film critic Roger Ebert, whose Romanesque thumbs up/thumbs down rating scheme became the standard selection filter for people planning their film-going weekends.