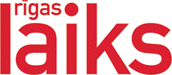 2/2014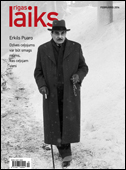 Redaktora sleja
Editorial
Commentary
Revolūcijas vairs nebūs. Un nevajag
No more revolutions
"Iphone has done more in quenching the possibility of new mass revolutions than Jospeh de Maistre and Alexander Lukashenko taken together."
Tā vai citādi
One way or another
On the historical analogies between 1914 and 2014
Izlaist iekšas vai izvārīt eļļā
To disembowel or boil in oil?
Who wants the reintroduction of death penalty in Latvia?
Jaunās marsiešu hronikas
The new Martian chronicles
On the not-for profit foundation Mars Ones plans to establish a permanent human settlement on Mars in 2024
Kultūrpolitika planšetdatorā
Cultural policy in a tablet computer
High culture and books vs. TV and iPads
Voldemorts un samuraji
Voldemort and samurai
On China ambassador's to UK usage of Harry Potter metaphors to describe Japanese militarism
Round table
Izglītības nākotne
The future of education
The public round table discussion on the future of education featuring Andrei Volkov, former rector of Moscow School of Management, and Piotr Shchedrovitsky, vice director of the Russian Institute of Philosophy, took place on November 9, 2013 in Riga as part of the "Rigas Laiks" Festival.
Emigration
Sausuma mācība
The lessons of dryness/ Uldis Tīrons talks with Alexander Genis, Russian nonfiction writer living in New York
Essay
Grāmatas piemiņai
In memoriam of the book
Arktikas piemiņai
In memoriam of the Arctic
Text
Georgija Adamoviča intonācija
Georgy Adamovich's intonation
On the Russian émigré poet and literary critic Georgy Adamovich (1892-1972) and his book "Commentaries"
Persona
Man ar vārdiem nepietiek
Words are insufficient for me
American journalist and author Charles Samuels converses with the Swedish film and theatre director Ingmar Bergman
Entertainment
Tikai jāatgāžas krēslā un jādomā
Just sit back and think
On the eccentric life of the unforgetable Hercule Poirot
Ekphrasis
Muižnieks tajā vietā
On Ģirts Muižnieks's self-exhibition "Ģirts Muižnieks, 5.7.32.34" at Mūkusala Art Salon in Riga