70 (2013)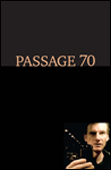 Summary
/
Sammendrag
"Hvad taler vi om, når vi taler om Bernhard?"
What do we talk about when we talk about Thomas Bernhard?
"ESKE, NATURLIGVIS! Om økopoesi og naturerotik i Eske K. Mathiesens økoerotiske lyrik"
ESKE, NATURALLY! On ecopoetry and eroticism of nature in the ecoerotic poetry of Eske K. Mathiesen
"Mod en neutral seksualitet! eller Roland Barthes som queerteoretiker?"
Towards a neutral sexuality! or Roland Barthes as a queer thinker?
"En koncessionsløs tekst. Fjodor Dostojevskijs Idioten læst som anti- og procesroman"
A text without concession: Fyodor Dostoyevsky's The Idiot read as anti- and process novel
"Offervilje. Om ret og rimelighed blandt venner og fjender og om at komme og dømme levende og døde i Max Kestners film I am Fiction"
Selfsacrifice. On right and reasonableness among foes and friends, and on judging the living and the dead in Max Kestner's film I am Fiction
"Den emotive metro. Louis-Ferdinand Céline og vidnesbyrdlitteraturen"
The emotive metro. Louis-Ferdinand Céline and witness literature
"En appel til erindringen. Kollektiv erindring og det infra-ordinære i Georges Perecs Je me souviens"
An appeal to memory. Collective memory and the infra-ordinary in Georges Perec's Je me souviens
"Kierkegaard, antifilosofi og global migration i Gør Danmark Dansk"
Kierkegaard, antiphilosophy and global migration in Make Denmark Danish
"Meget fjern læsning. Litteraturen, de store data og Google Ngrams"
Very distant reading. Literature, the big data, and google ngrams
"Sult og ensomhed er kilden til min skrift. En forelæsning på Stanford Universitet"
Hunger and loneliness: My muses