Goodbye Gutenberg Galaxy!
openDemocracy, February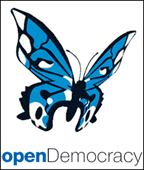 At the beginning of February, violent protests swept through Bosnia-Herzegovina: demonstrators clashed with police and government buildings were set ablaze in Sarajevo and Tuzla. In openDemocracy (UK), Eldar Sarajlic draws "lessons" from the failure of procedural democracy in Bosnia, arguing that it is dissatisfaction with "democratic content" rather than the absence of formal freedoms that has brought Bosnians onto the streets. The protesters, argues Sarajlic, have attempted to bring these dimensions of democracy together. After the violence, he writes,
"they have consolidated themselves, refrained from further violence and started organizing independent citizens' assemblies that will serve as forums for public deliberation and the formulation of substantive demands to be made to the government."

A European commons: Since being occupied in 2011, Teatro Valle, the oldest theatre in Rome, has been used by researchers, activists and artists as a place in which to "elaborate new social, political and cultural practices around the idea of direct democracy and cultural commons", according to Andrea Mura and Dario Gentili. They explain how the project "expanded its range of action so as to extend the idea of common goods (beni comuni) beyond the sphere of natural resources towards what has been called the 'immaterial' commons (health, education, culture, knowledge)".
Also: Ann Pettifor, author of Just Money: How Society Can Break the Despotic Power of Finance, introduces a series of articles on the politics of the financial system; contributors remember Stuart Hall (1932-2014), cultural theorist and founding editor of Soundings.
More on openDemocracy

Mute, winter 2013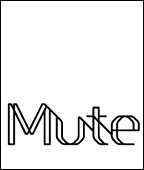 In an e-book collaboration between Mute (UK) and the Post-Media Lab entitled Digital Solidarity, Felix Stalder theorizes commons, assemblies, swarms and weak networks. As the culture and the institutions of the Gutenberg Galaxy wane, these provide a basis for remaking society in a way that is both more inclusive and diverse, and which simultaneously expands autonomy and solidarity. In an excerpt published in Eurozine, Stalder observes that one of the most unexpected collective discoveries to have come out of the social laboratory that is the Internet "has been the existence of another mode of organization to achieve large-scale co-ordination".
This has yielded a solidarity that "is grounded in concrete, everyday experiences, renewed through collective action and guided by the conviction that one's own personal goals and aspirations cannot be achieved against others, but with and through them. Such solidarity, embedded in new narratives and creating new, shared horizons for action, can provide the basis for novel cultural, economic and political forms."
More on Mute

Schweizer Monat 2/2014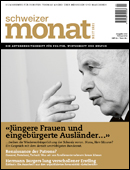 In interview cum crisis session with Michael Wiederstein, the British political scientist David Runciman addresses some of the myths that the eurocrisis has thrown into sharp relief. "We tell ourselves that, of course, democracy and capitalism actually mean this: you always have a choice […] in both politics and markets. But given the speed at which money is won and lost today, it is no longer possible to talk about individual and political choice informing timely action."
This is precisely the kind of situation that populists are likely to take advantage of. Hence the need for a "European moment", insists Runciman, in which elections take place simultaneously in nation-states across the continent and political parties campaign across borders. A European president would also have to be elected. The alternative to such utopian notions? "The myth of the purifying supercrisis!" However, says Runciman,
"I have never found anyone among those waiting for the super-crisis and the 'big bang' who articulates exactly what it is they are hoping for. For total impoverishment? For a war? I mean, please, whoever hopes for something like that was never involved in a super-crisis or a catastrophe."
Wiederstein also asks about the reaction of the British public to David Cameron's proposed referendum on EU membership. Runciman's verdict: "Many who are not familiar with direct democracy received Cameron's approach as helplessness, not as a democratic coup."
The full table of contents of Schweizer Monat 2/2014

Esprit 2/2014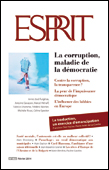 Corruption is omnipresent today, it is the crime that characterizes our age, writes Antoine Garapon in Esprit (France). Criticizing a purely economic approach to combating corruption, Garapon argues that "all these devices for fighting corruption correspond to a mechanistic, formalistic, neoliberal and fundamentally anti-political worldview".
Corruption is perceived as a major threat because it attacks the juridical and political foundations of democracy and eats away at the pillars of the state, exploiting the weaknesses of liberal procedures. However, "far from being the negation of democracy, it is a distortion of democracy. The reason why corruption is the subject of fascination nowadays is because corruption seems to relieve the pain of living in a democracy […] of living in the midst of indeterminate circumstances, at the mercy of the fluctuations and unpredictability of the market. It recovers certain central values such as efficacy and pragmatism."
Perverse generosity: Corruption is a perverted form of giving that "causes a short circuit between generously intended exchange and profitable exchange", proposes anthropologist Marcel Hénaff. Referring to the "Corruption Perceptions Index" established by the NGO Transparency International and comparing different cultures of giving, Hénaff notes that on the one hand, corruption prevails in countries where the culture of giving is still strong. But on the other, it collides with globalized economic norms.
The full table of contents of Esprit 2/2014

Glänta 2-3/2013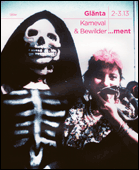 It's carnival! The party is on in Rio (the big pre-Lent event starts on Friday), Venice and Cologne. And in Glänta (Sweden).
In an issue dedicated to the carnival, Lisbeth Larsson and Christian Lenemark describe how the reader turns the tables at the literary carnival: the book fair. In the discussion about the value of literature, they write, the "ordinary reader" is a "present-absent abstraction". Neither academic criticism nor literary criticism in general take the taste and preferences of actual readers into account when establishing the quality of a text. But at the book fair, the readers are the protagonists; everything is focussed on their interests and their purchasing power.
Such a carnivalesque inversion of hierarchies could be regarded as a temporary phenomenon – just like the King for a day of medieval carnivals. But Larsson and Lenemark are convinced that the impact of this "festivalization" of literature is larger and long-term: it is part of an on-going "gradual desacralization of the discussion about literature".
"Within a culture of interactivity, the privileged position of professional critics is being challenged by new types of readers, who were previously not seen as authorities at all: bookworms with their own home pages, amateur writers in Internet forums; book bloggers, participants in a growing number of book circles or literary clubs; and, not least, visitors of book fairs and literary festivals."
Also: A carnivalesque essay by Johan Öberg on the "Gothenburg spirit", tainted by corruption and perverted New Public Management.
Bewilderment: Glänta also contains an entire issue (in English) of the Berlin-based journal …ment, also focussing on the carnivalesque, especially its political potential. But as editor Federica Bueti points out, "the carnival's liberating power is not all heaven". A statement that becomes an understatement in view of writer and art critic Jan Verwoert's personal memory of the famous German carnival tradition in the region of Rheinland:
"Whatever filth local punks may contrive in subcultural attempts to shock the bourgeoisie pales by comparison to what can germinate inside a petit bourgeois head and is released when the lid comes off during carnival. No moral complaint. It just comes as a shock to you, as a teenager in the throws of hormonal confusion, to be confronted by vivid evidence of the fact that your typical law-abiding adult citizen is even more desperately horny than you yourself. And if you saw it once, during carnival, you'd see it everywhere, throughout the year."
The "Bewilderment" issue of …ment is available online.
The full table of contents of Glänta 2-3/2013

Letras Libres 2/2014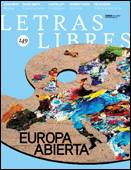 In interview with Ezequiel Zaidenwerg for Letras Libres (Spain), the eminent American poet Robert Hass recalls how, upon being named United States Poet Laureate in 1995, he thought, "what am I going to do with the profile this job is going to give me"? Far from resting on his laurels, Hass maintained a national profile, doing everything from writing regular newspaper columns to teaching eco-poetry.
He also participated in the Occupy Wall Street protests and various environmental movements. But, remarks Hass, the word "political" should be used with care. Poets can at best "awaken a desire for equanimity in people, bear witness to cruelty, laugh at authority. They can draw the attention of social awareness in such a way that can bring about political effects." In terms of influences, Hass cites Latin American poets Neruda and Vallejo, as well as writers he has translated, from Horace and Japanese haiku to his great friend Czeslaw Milosz. "Translating poetry", Hass says, "is an intensive way of studying it".
The price of gold: Since 2010, "illegal mining has displaced drug trafficking as the principal illegal activity in Peru", writes Ralph Zapata Ruiz in a searing report from the Madre de Dios region of the Peruvian Amazon. "It approaches three billion dollars worth of gold a year, evades 600 million dollars in tax and employs 500,000 people". It has also led to the stripping of 50,000 hectares of the region's forest, while for every kilo of gold, 2.8 kilos of mercury are used to extract the ore from the soil, which then runs into rivers and the food supply. Extracted by small-scale miners, the gold is bought by Peruvian dealers and exported, principally to Switzerland.
Also: It is wrong to make immigration responsible for Europe's social ills, argues Kenan Malik; and Enda O'Doherty captures the feeling of belonging to Europe inspired by the best that has been thought and said (and sung and painted and danced).
The full table of contents of Letras Libres 2/2014

Mittelweg 36 1/2014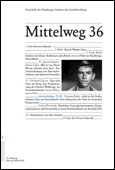 In Mittelweg 36 (Germany), contributors examine ways in which the memory of the Nazi past has been filtered through German film and literature. According to historian Christoph Classen, last year's TV production Unsere Mütter, Unsere Väter confirms the adage that war films are all about the present: the costly mini-series about the fate of five young friends sent to the Eastern Front was hailed as a breakthrough, despite adhering to the pattern established by previous WWII epics. Apolitically portraying the protagonists as "people like us", the film's underlying narrative "essentially controverts any notion of individual responsibility".
After reunification, consensus about German society's historical responsibility united all political camps and served as a "negative point of reference for German identity", writes Classen. The other side of the coin, however, was a "new victim discourse", whose emergence was connected to public service broadcasters' pursuance of media-political interests. In competition with private channels since the 1980s, these had come under pressure to justify the license fee while fulfilling their educational mandate: "National Socialism as a spectacular subject achieved particularly strong public resonance and offered the public service broadcasters numerous advantages." Non-Germans will also get to see the film: the rights have been sold in 82 countries under the title Generation War.
Shame: The "atrocity films" made by the Allies documenting the concentration camps were originally intended as evidence but quickly became an integral part of "re-education" policy. As historian Ulrike Weckel writes, the purpose was to shame the Germans who watched them, whether civilians, prisoners of war or the Nuremberg defendants. Yet, instead of prompting recognition of collective guilt, the sense of shame and being shamed led to silence and resentment. "After all," Weckel argues, "shame is an unpleasant feeling that accompanies loss of self-esteem. This encourages the tendency to suppress the memory of the cause of shame, and not to talk about it."
The full table of contents of Mittelweg 36 1/2014

Revolver Revue 93/2013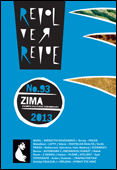 Revolver Review (Czech Republic) presents a selection of brief, raw and poetic notes by Hana Borkovcova (1927-2009), best known as an author of children's fiction. In 1943, Borkovcova was deported to Terezín and a year later to Auschwitz. She and her mother survived, but her father and brother perished. These previously unpublished reflections, written shortly after Borkovcova's return from Auschwitz, are due to appear in book form later this year:
"Turn the lights off so that we may not see. Turn the lights off. A click, a boundary, a leap. Darkness. Nothing but darkness. Forever. So that we may see nothing, nothing. Only darkness. Turn the lights off. Darkness. Nothing. And yet a light is beginning to dawn. And here they come again. The shades that were becoming too stained with rust. They are emerging from the darkness. They have come back again."
Civil courage: Adam Drda continues his series of portraits of unsung heroes of non-conformism, focusing this time on Rudolf Bereza, a retired bus driver from Olomouc in northern Moravia. Bereza is a man whose defiance was based on common decency, common sense and an ordinary human response to tyranny, writes Drda: "Had most of the 'working class' (never mind the 'working intelligentsia') behaved the way he did, and had it not lost its civic courage so soon and for so long, 'normalization' would probably have taken a different form in Czechoslovakia, perhaps closer to that in Poland."
Drda charts Rudolf Bereza's gradual emergence as a civil rights activist, culminating on May Day 1987, when he and two other Charter 77 signatories unfurled a banner that visually mimicked the standard communist slogans but carried the message: "Charter 77 urges you to show civil courage". Bereza's ten minutes of fame, which resulted in several days' detention, was among the first harbingers of the fall of communism.
Also: A "collective portrait" of Robert Musil, comprising an essay by Musil on his own writing, excerpts from Karl Corino's Memories of Robert Musil and photographs of Viktor Karlik's statues inspired by the Viennese author's work.
The full table of contents of Revolver Revue 93/2013

Arena 1/2014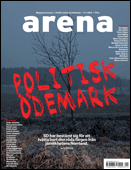 The cover story in Arena (Sweden) examines the growth of support for the racist far-right party Sverigedemokraterna (Sweden Democrats). Reporter Po Tidholm travels to northern Sweden, a region where the decline of traditional parties – notably the Social Democrats – has led to a political vacuum in which support for the Sweden Democrats is predicted to grow: "The racism of the Sweden Democrats spreads when cracks in welfare emerge, belief in distribution policy has broken down and citizens believe they have to compete for the remaining funds", Tidholm observes.
The Sweden Democrats thrive on the fear of threats to the welfare state. Chief among these is not immigration, according to Tidholm, but the globalized economy. And it will all end with "war-wounded Somalis and unemployed locals eyeing each other outside the benefits agency. What a horrible irony", concludes Tidholm.
Homonationalism: Anna-Maria Sörberg remarks that, "increasingly, gay rights such as the right to marry are incorporated into a prosperous national narrative that parades a successful gay culture as symbolizing western values such as freedom and tolerance". Israel has used gay rights and gay culture to cultivate its image as the only democracy in the Middle East. However, a simplified narrative of tolerance doesn't mean that heterosexual norms are fundamentally questioned. Instead, in the Netherlands for example, gay politics has even become a weapon against Muslims. "When LGBT identity becomes mainstream, it rarely means any profound acceptance of differences, but rather a constructed identity denoting Swedishness/westernness/Europeanness", concludes Sörberg.
Also: Mikael Feldbaum asks if the bitcoin will make the transition from a trading currency to a method of payment; and Victor Galaz tells the story of Robin Hood Minor Asset Management, "a counter investment cooperative of the precariat".
The full table of contents of Arena 1/2014

La Revue nouvelle 2/2014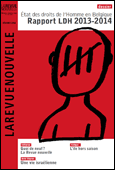 A new editorial team has taken over at La Revue nouvelle, their avowed aim: to enhance reader participation in the knowledge society. The team begins by inviting the Human Rights League (Ligue des Droits de l'Homme) to survey rights in Belgium since 2008 – the years of austerity. The conclusion is not encouraging: social and economic freedoms have been restricted in areas such as access to justice, child protection, the rights of refugees and immigrants, online privacy and criminal law.
Twenty-first century capital: Eric de Muynck reviews Thomas Piketty's Capital in the Twenty-First Century, due out in English translation in April 2014. A monumental work, its bulk is partly accounted for by analysis of the representation of wealth and inheritance in nineteenth-century literature (Balzac, Le Père Goriot, Jane Austen, Mansfield Park).
The touchstone for Piketty's thesis is Article 1 of the 1789 Declaration of the Rights of Man and the Citizen: Social distinctions may be founded only upon the general good. "Will the world of 2050 or 2100 be owned by traders, super-managers and those with considerable inherited wealth," Piketty asks, "or by oil-producing countries, or the Bank of China, perhaps even by those tax havens where all such players find shelter?" His proposed hedge against such outcomes is a system of globalized taxation on capital combined with universal transparency of ownership of wealth.
Arab Spring: Two articles debate the implications of the Arab Spring. For Jean-Michel Corre, the revolution was illusory, partly because centrist, secular parties had no real programmes to substitute for tyranny or to oppose clerical rule. But Corre also asks whether a primarily Muslim society is sufficiently mature to implement democracy. Baudouin Dupret challenges Corre's argument, pointing to the presence of democratic institutions that failed to prevent tyranny and questioning the deterministic belief that a society must evolve to a point where it can handle democracy.
The full table of contents of La Revue nouvelle 2/2014