It's not always the economy, stupid
Spilne
says it's not the economy, at least not on the radical right;
Kulturos barai
learns to flourish within limits;
Merkur
declares solidarity sovereignty's foe;
Esprit
publishes Ricœur's unpublished piece on God;
Free Speech Debate
won't compromise: we must be able to talk about this;
Dilema veche
compiles a dossier on the dissidents of today;
Osteuropa
pays homage to Polish composer Witold Lutoslawski;
Host
hits the books fairs;
Springerin
enters the archives, and finds life;
Sodobnost
celebrates the symbiosis of law and literature; and
Ord&Bild
tells of an outsourced dissertation.
Spilne 5/2012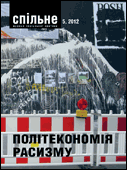 In Spilne (Ukraine), the newest addition to the Eurozine network, Alina Polyakova questions assumptions made about the relation between the rise of the radical right in central and eastern Europe and the economy: "neither radical right parties nor their voters are driven by economic concerns alone".

Moreover, "economic downturns do not correspond to increased support for radical right parties in most cases". Polyakova offers a radical alternative: "Instead of examining economic factors and party competition, social scientists should ask what the consequences of post-socialist civil society are for liberal democracy in the CEE region."

Ideology: "The only truly ideological parties in Ukraine – Svoboda and the Communist Party – exploit left-wing rhetoric while remaining essentially right wing," writes Vitaliy Dudin. He criticizes the "official" Ukrainian communists from a Marxist standpoint and says that, in insisting on integration with Russia, Belarus and Kazakhstan, the Communist Party seems to wish to "strengthen the international solidarity of exploiters". The communists have "liberalized" their rhetoric and "abandoned calls for total nationalization", while Svoboda's radical nationalists, paradoxically, now appear to be the more consistent critics of the market economy. Dudin, however, derides their "anti-capitalism" as mere social populism deployed to conceal their concerns about the private sector.



The full table of contents of Spilne 5/2012


Kulturos barai 12/2012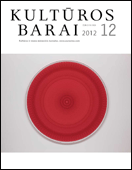 In conversation with Almantas Samalavicius, green economist Molly Scott Cato insists that only by learning to flourish within limits can we hope to regain our sense of the good life in Kulturos barai (Lithuania). She explains how her ideas developed during years of activism in the British Green Party: "The idea that a green economy would be based around a system of self-reliant local economies was the common currency of conversations, but the local economy was not well defined."

The "bioregion" provided an answer, and the subject of Cato's most recent book, The Bioregional Economy. She elaborates: "the bioregion [Š] actually provides a different sort of identity that can act as a substitute for the high-energy global consumer identity that people have today. It offers a sense of 'local patriotism' that I think can help us move towards a lower-energy system of provisioning." Moreover: "The bioregion is a suitably sized area for us to understand its limits and learn to maximize human welfare within them."

Orphans of the Revolution: Shortly after the fifty-sixth anniversary of the 1956 Revolution in Hungary, Hungarian historian and former dissident Béla Nóvé traces the life stories of some of the 20,000 teenagers estimated to have fled Hungary without their parents or an adult escort in the winter months after the Soviet invasion in 1956. Nóvé describes how "the first massive refugee flood in Europe since World War II took Europe by surprise and presented a huge challenge to international humanitarian organizations." Among a total of 200,000 refugees, the minors with whom he is primarily concerned came from all manor of backgrounds:

"[There] were children adopted or brought up in state orphanages, a great number of industrial apprentices and peasant children from the poorest families as well as Budapest grammar school pupils with an intellectual and – before 1945 – a middle or upper class family background. In the autumn of 1956, many of them took an enthusiastic part in the revolutionary demonstrations and the street fights against the Soviet tanks and the communist state security forces. Once they had escaped to the West, fate led them down many different paths."



The full table of contents of Kulturos barai 12/2012


Merkur 1/2013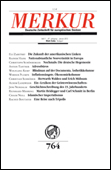 As state sovereignty unravels, citizens lose trust in political institutions and the insidious hollowing out of democracy ensues, Rainer Hank rails against the "repressive power that the pressure of solidarity exercises over the parliaments of donor states".

Hank, chief economics editor at the Frankfurter Allgemeine Sonntagszeitung, notes that indebtedness, not discipline, reigns supreme. Since states have delegated their finance needs to capital markets, banks feast on "the solidarity of states", and states with weaker currencies find substantial indebtedness attractive – so long as the chance that inflation solves the rest remains. Should it not, the costs are passed on to everyone, as we are now seeing (it's above all better-off Germans, remarks Hank in parenthesis, who are footing the bill):

"Rescuing the Euro [...] has become far more than just a financial crisis. It is also a catastrophe for the sovereign state. The European Union has turned, in the words of the economist Joachim Starbatty, 'from a community founded in law to a make-or-break society that has suffered incalculable collateral damage'."

Meanwhile, "everyone from Jürgen Habermas to Wolfgang Schäuble sings 'Give sovereignty up!' as if this were an act of liberation." On the contrary, it prompts Hank to entertain Hobbesian visions of political and economic disintegration. Such scenarios can be avoided though, if "whoever is interested in the strengthening of democracy (against the anonymity of the market and globalization) [...] defends national sovereignty. There is no stronger ally."

German fear of inflation: Economic historian Werner Plumpe, co-author with Hank of a recent concise history of capitalism, confronts German angst over inflation. Comparisons between the current Eurozone crisis and the extraordinary levels of inflation during the interwar period reveal more differences than similarities. Plumpe turns instead to the Bretton Woods system for parallels, particularly around the time the gold standard was dropped. He perceives discrepancies in the interbank payment system TARGET2 as spelling the end of the eurosystem, just as the collapse of foreign exchange markets did for the Bretton Woods system.



The full table of contents of Merkur 1/2013


Esprit 1/2013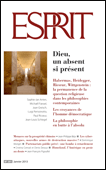 For Esprit (France), it's new year, new cover. A cleaner, less busy layout, and an attractive typeface are the main features of a graphic overhaul of a journal that turned 80 last year. As for content, nothing has changed: it has no truck with trivia. A themed collection of articles scrutinizes the role of God in modern philosophy and looks at how theories of truth and the reality of faith, as well as doctrine and morality relate to one another.

Ricœur, God and time: Several contributors are concerned with whether Nietzschean obituaries for God may have been premature, and there are discrete articles on Habermas and Heidegger. To mark the centenary of the birth of the French philosopher Paul Ricœur, Esprit prints his hitherto unpublished conference paper on God and time in the Bible, in which Ricœur exhibits his talents in exegesis as well as phenomenology.

The question of God: Meanwhile, Jean Greisch reassesses the view that metaphysics is a thing of the past and that a new mode of thought must take its place. His approach distances him from Ricœur's "philosophical agnosticism":

"Indeed, it seems to me impossible – and even, in a sense, dangerous – for philosophers to leave the "question of God" – a question that can be understood in so many different ways! – to the theologians of the various religions. It is no good thing for God to be shut away in sacristy cupboards!"

Wittgenstein and belief: Luigi Perissinotto's article "Wittgenstein and religion: believing without proof", draws upon letters and notes collected by the Cambridge philosopher's family and friends. Perissinotto also discusses the "Lectures on Religious Belief", making for an enticing introduction to Wittgenstein's thought.

Cyberwar: Dominique Mongin argues that security threats originating in cyberspace should now be treated with the same level of concern as those emanating from the nuclear arms race post-WWII. He foresees a multiplicity of sophisticated techniques necessitating the complete redefinition of defence strategies and a hitherto unparalleled flexibility.



The full table of contents of Esprit 1/2013


Free Speech Debate



Lloyd Newson's verbatim dance theatre production Can we talk about this? is the point of departure for a conversation with Maryam Omidi about issues of free speech, Islam and multiculturalism in Free Speech Debate (UK). Newson links "state multiculturalism" to the operation of over 85 "Sharia councils" in Britain, before which Muslim women do not enjoy the same rights as Muslim men and being a gay Muslim, for example, is likely problematic. There ensues a frank discussion of the importance of freedom of speech for equality, in which Newson describes the genesis of his production:

"Freedom of speech has provided religious freedom as well as respect for women and sexual diversity in Britain. Which is why free speech became a central theme in this new work, because we need reminding just what it has achieved for everyone, including minorities."

The results of interviews with around 50 people with first hand experience of such themes are woven, along with other media and with movement, into the theatre production – which is as even-handed as it is compelling in dealing with the issues. The interviews showed for example, that a British Muslim protesting against British foreign policy is just as likely to be on the receiving end of restrictions on free speech as the editor of a newspaper publishing Muhammad cartoons.

Infinitely variable: Lawyer and human rights activist Aryeh Neier is equally vociferous in defending freedom of speech. He opposes "as a general rule [...] limits on speech that involve the content of speech". The latter should not be regulated by the state, a position that Neier sees no reason to revise upon the advent of the Internet. Attempts to impose such limits will end, he believes, in abuses – precisely because speech is infinitely variable. He develops his position further with reference to a range of historical and contemporary events, from the role of radio broadcasts in the Rwandan genocide, to efforts to come to terms with the sustained presence of the far right in both Europe and the United States.



More about Free Speech Debate


Dilema veche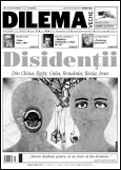 "They are proof of abuses of the respective regime; they insist and fight for the defence of free speech, warning governments that the world is informed and keeps an eye on them. This is the mechanism. But it works only if we, world citizens, understand that we also play a role in this story: namely the role of the storytellers," writes Luiza Vasiliu in her introduction to Dilema veche's (Romania) dossier on dissidents.

Michaela Pacurar's citation of Pussy Riots member Yekaterina Samutsevich sets the tone for the issue: "We are nobodies in front of the judicial machinery and for this reason we lost. But on the other hand we won. The whole world can see how the process was fabricated against us. The system cannot hide the repressive motivation of this process."

Cyber dissidents: Young cyber dissidents feature throughout. Take the 21-year-old "naked revolutionary" Aliaa Magda Elmahdy, who posted a photo of herself on her blog, wearing only black stockings and a red flower in her hair. This represented her "outcry against a society based on violence, against racism, sexism, genital mutilation and hypocrisy", she writes.

Or Yoanní Sanchez, who is not allowed to leave Cuba or receive prizes for her journalism on account of her blog "generación Y", which tells of everyday life in Cuba under extremely tough technical and mental circumstances. Wael Gonim's role in the Egyptian Revolution is also discussed, along with his refusal to become a spokesman for the revolutionary movement following the contribution that his use of social media made to events in Cairo on 25January 2011.

Also: Romanian dissident Radu Filipescu's account of his opposition to the dictatorship between 1982 and 1983 and a portrait of Ai Weiwei by Catalina Miciu.



The full table of contents of Dilema veche 456-463 (2012)


Osteuropa 11-12/2012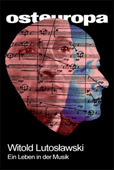 "Lutoslawski's music calls for a lot of subtlety and appreciation of multiple arcs of suspense, it demands [...] a special inner balance of an orchestra. We should sense a music that comes out of the silence. This we need urgently, because there is a tremendous amount of noise out there," says the violin virtuoso Anne-Sophie Mutter in an interview with Osteuropa editor Manfred Sapper. Mutter pays tribute to the Polish composer Witold Lutoslawski (1913-1994) for providing her with access to the language of New Music.

The loss of his father, imprisoned and murdered by Bolsheviks, deeply marked Lutoslawski's life; as did the Nazi occupation of Poland and the Second World War, in which he lost his brother, not to mention the strictures of Socialist Realism thereafter. Regarding the latter, "he charted a course that would fit with its ideological precepts without repudiating his artistic freedom", writes biographer Dorota Kozinska.

Awakening: Although the socialist government controlled the Polish music scene, Polish composers enjoyed relative freedom compared to their contemporaries in other socialist countries. The launch of the Warsaw Autumn, the Polish festival of contemporary music, in 1956 was a unique event in central and eastern Europe, signalling the art form's awakening after Stalinism. Lutoslawski, a long-standing member of the programme committee, represented a "symbol of freedom and rigorous intellectual discipline" for eastern European composers according to Russian composer Vladimir Tarnopolsky: "Whether 'Western' or 'Slavophile' in orientation, Soviet musicians were crazy about him."

Harmony: Lutoslawski made a name for himself through his use of techniques such as the "controlled aleatoric", which opened up a new freedom of interpretation for musicians. At the same time, he never tired of pointing out the importance of harmony for the composition process. Krysztof Meyer remembers the words of his mentor: "Harmony is an element that was ignored by composers for years, but now the time has come to return to it. Polyphony, be it simple or complicated, only makes sense when it serves harmony."



The full table of contents of Osteuropa 11-12/2012


Host 10/2012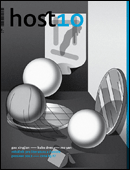 Dása Benísková and Jan Nemec report in Host (Czech Republic) on the Czech book fair scene. World of Books, held every May in Prague for the last decade, is the largest event. It emulates the Frankfurt Book Fair in showcasing renowned authors and having different guests of honour each year. Romania and Saudi Arabia set up stall in 2012 and Slovakia is due in 2013.

However, Benísková and Nemec observe that visitors (36 000 in 2012) are unlikely to discover any true gems, since the major publishers able to afford the registration fee tend to present books widely available elsewhere. By contrast, smaller book fairs such as Prague's Knihex, or Tabook in Tábor, or Havlíckuv Brod's autumn book fair (now in its twenty-third year), provide an environment more congenial to smaller publishers.

To sum up: "While smaller festivals are gradually turning into key professional junctures, the World of Books finds itself at a juncture – it can hardly continue to combine the roles of writers' festival, popular fair and a place where professional contacts are forged. It will have to choose between its various functions."

A life in culture: Jirí Mahen (1882-1939) was a poet, novelist, playwright, essayist and director of the City Library in Brno. Yet he seems to have taken a rather caustic view of cultural life: "This is often the domain of individuals without imagination who are just run-of-the-mill culture officials lacking any real sense of either work or experiment. The situation is the same in literature, visual arts and culture in general, and we are left with an endless battle against loudmouths, literary smart alecks and, especially, narrow-minded people." Be this as it may, Milan Suchomel marks the 120th anniversary of Mahen's birth with an appraisal of his works and the impact he had on poets of the younger generation such as Vítezslav Nezval and Frantisek Halas.

Also: Patrik Ouredník is one of the few contemporary Czech writers to have won international acclaim. Jakub Grombír is impressed by his drama, the apocalyptic Today and the Day After Tomorrow: Conversations Between Five Survivors.



The full table of contents of Host 10/2012


Springerin 4/2012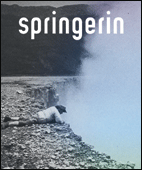 Archives present artists, curators and researchers with a dilemma. Summed up in the editorial for Springerin (Austria) it goes like this: "To find on the one hand a mode of operating capable of coping with the excesses of the archive: and on the other, to render this mode sufficiently productive so as not to fall into an obsessive 'retromania'." Such is life in the archive.

The archival impulse: That which Derrida described as mal d'archive or archive fever amounts to more than just a fashionable phrase according to Slovenian curator Natasa Petresin-Bachelez, who admits to having experienced its symptoms firsthand. However, one needn't be devoured by the "archival machine" – clearly archives also have a constructive potential. Reflecting upon what Hal Foster termed in 2004 the "archival impulse", she pays tribute to the "personal, existential point of departure" that archives provide artists with, "particularly when the societies and systems around them are breaking down."

Panafrican festivals of culture: Cédric Vincent revisits three festivals that officially marked Africa's arrival on the international art scene. The Festival mondial des arts nčgres first took place in Dakar in 1966 and the Festival culturel panafricain in Algiers in 1969. The second Festival mondial des arts négres, FESTAC, took place in Lagos in 1977 and provided the basis for the foundation of the Centre for Black and African Arts and Civilization (CBAAC) that opened in 1979. Yet the Centre provides something of an exception to the rule: archival materials associated with these events remain all too scarce.

Vincent considers how best to go about archiving materials that "belong just as much to the cultural and political history of independent Africa, the Cold War and the non-aligned states as they do to the rise of the Afro-American diaspora." The answer: "Instead of looking at archives as places in which time is conserved, one could consider them [...] as sites of production of anticipated memories that require an imaginative and creative approach to crafting new collective memories, which contrast with official memories."



The full table of contents of Springerin 4/2012


Sodobnost 12/2012


In Sodobnost (Slovenia) Marko Pavliha traces the symbiosis between law and literature from classical antiquity through to the present day. He finds it is worth remembering that men of letters ranging from John Donne to Goethe, and Dickens through Jules Verne to Kafka can all be thought of, in various ways, as jurist writers.

Slovenia's national poet France Preseren (1800-1849) trained as a lawyer too. Indeed, as one source on which Pavliha draws notes, "like the Confessors, lawyers are confided in with the deepest secrets of their clients' lives." It is perhaps therefore no surprise that "a lawyer should itch to write a novella, a novel, or even a drama."

In terms of modern literature, Pavliha draws attention to the phenomenon of the "legal thriller", now an established, best-selling genre, thanks to the likes of Scott Turow, Alan M Dershowitz and, of course, John Grisham. He also considers contemporary European authors who have pursued a legal career as well, such as Bernard Schlink and Vuk Draskovic. In Slovenia, Pavlih turns to works by France Bucar and Bostjan M Zupancic for further contributions to the tradition.

Kafka's graphic novels: Neva Slibar reveals just how popular Kafka has been with graphic novelists of late. As elaborations on Kafka's cinematic description, labyrinthine plots, and his appreciation of the grotesque and the absurd – all of which lend themselves to the genre – the results have met with considerable success. They range from Kafka for Beginners, illustrated by Robert Crumb and written by David Zan Mairowitz, to Peter Kuper's series of graphic novels based on Kafka books and stories.

Drawing on the recent insights of scholars such as Monike Schmitz-Emans, Slibar compares no less than three different graphic novels based on Kafka's famous Metamorphosis. She finds that they, together with numerous other examples, put pay to the idea that image-based media and linguistic or literary works are "theoretically incompatible". On the contrary, she contends that graphic novels of classics may even help make potentially intimidating texts more accessible for younger students in schools.



The full table of contents of Sodobnost 12/2012


Ord&Bild 5/2012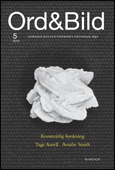 A year ago, Ord&Bild (Sweden) dedicated an issue to the booming academic field of "artistic research and development" (see the Eurozine Review from 22 February 2012). Revisiting this field, the new issue presents further examples of research that is regarded as "unorthodox" in the academic context but has a firm base in the artistic process and practice.

The research project of poet Helga Krook is about memory and childhood, about the social perception of physically and psychologically "deviant" persons in Sweden and in Nazi Germany. However, it is just as much about narration per se. Krook has decided to commission the writing of parts of her dissertation to five other people. Referring to Roland Barthes' famous thesis that the death of the author will mean the birth of the reader (and vice versa: "the birth of the reader must be at the cost of the death of the author") she explains:

"First, the five people commissioned with the work will read the material I have collected. They will then write something based on what they have read, and finally I will read what they have written. When I am born as a reader of their texts, they will die. Their death will be my dissertation. By then, I will have died a long time ago; I died that evening when I realized that I could let other people narrate in my place, but the moment the people I have commissioned to write deliver their texts to me I will be reborn as a reader."

Helga Krook's dissertation is due in autumn this year.



The full table of contents of Ord&Bild 5/2012





Published 2013-01-30

Original in English
© Eurozine