Resisting fatigue
Index on Censorship
considers the virtues of breaking taboos; in
New Eastern Europe
, Andrew Wilson warns of shift in the
dramaturgia
away from Ukraine;
A2
assesses the challenge that ISIS poses to Europe;
La Revue nouvelle
lines up the new faces of terrorism;
Il Mulino
calls for the gradual naturalization of migrants;
Letras Libres
notes the growing influence of today's media savvy intellectuals;
pARTisan
is determined to sustain the intellectual resistance.
Index on Censorship 4/2015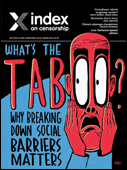 "Talk does not cost lives, silence does", comments Rachael Jolley in Index on Censorship (UK). Jolley's editorial introduces the winter issue's focus on taboos and the importance of breaking down associated social barriers by airing the underlying issues.

The ensuing series of articles includes Palestinian academic Mohammed Dajani Daoudi on the need for both Palestinians and Israelis to become better acquainted with each other's history, culture and religion. Dajani writes in the light of his experience of taking a group of Palestinian students to Auschwitz to learn about the Holocaust. The resulting backlash meant that he had to leave Palestine to live abroad.

Yet Dajani remains just as critical of Israel's outlawing of Nakba education as he is of Palestinians who don't wish to hear the truth about the Holocaust, arguing for the necessity of treating both matters separately. He remarks: "The trip caused a big crack in the wall, opening up a long-needed heated dialogue about why Palestinians should not learn about the Holocaust. It is my hope that the day will come, sooner rather than later, when both Israeli and Palestinian students will be learning about the suffering of the other. Feeling empathy with the other would pave the way for moderation, reconciliation, peace and prosperity."

Ingrained in a culture: Nikki Baughan speaks to leading filmmakers Susanne Bier (Denmark) and Haifaa Al Mansour (Saudi Arabia), about the importance of using the big screen to challenge ways of life. Al Mansour comments: "I want to tell stories and make entertaining films, which in itself is a challenge to cultural taboos in Saudi Arabia. [...] But I am not an activist, I'm a filmmaker, and I prefer to engage in dialogue with people who disagree with me. Taboos become ingrained in a culture, and changing our collective perceptions of them is a very difficult process".

Also: Kaya Genç on a new generation of Turkish satirical magazines with a conservative bent.



More articles from Index on Censorship; about this issue (journal's own site)


New Eastern Europe 1/2016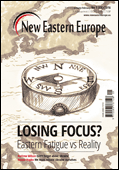 "The Russian intervention in Syria is many things, but it is first and foremost an attempt to shift the dramaturgia away from Ukraine", writes Andrew Wilson in New Eastern Europe (Poland). "Russia may be a useful instant ally", Wilson continues, "but it is an awful long-term one. Russia was barely targeting ISIS before the Paris atrocities. It still supports Bashar al-Assad. If the West really wants to destroy ISIS bases, it will have to do so by itself".

Wilson concludes by outlining the dangers of "the already growing 'Ukraine fatigue' in the West", as reforms proceed at a snail's pace and "de-oligarchization led by oligarchs was always a suspect process". However, "now is not the time for Europe to lessen its attention or lose faith. It would help if Ukraine were making its own plea more robustly, both by doing more and advertising it better. In both cases, that would require more activity that goes against the grain. Otherwise, Ukraine risks only attracting global attention the next time it explodes."


A Gogolian and Bulgakovian age:
In interview with
Lukasz Wojtusik
,
Peter Pomerantsev
sums up the 2000s in Russia as a "Gogolian and Bulgakovian age". Wojtusik remarks upon the similarities between Russia Today (RT) and other media brands like Fox News, prompting Pomerantsev to observe: "what I have seen in Moscow is a very exaggerated and extreme version of what I see happening in the elite everywhere; from the denigration of the idea of truth to a lack of any kind of stable identities. It is a trend and you are quite right when you point to Fox News when talking about global trends. Russia takes them, as it always does, to the extreme".
There again, adds Pomerantsev: "When you go to London, you go to these parties and Russians seem at ease in this new world because it is chaos. [...] Nowadays, you do not go to New York for the future and London for the past; it is actually the other way around. You go to London for the future, with its plutocratic elite, and you go to New York for a romantic twentieth century experience with a classic identity".

More articles
from
New Eastern Europe
; about
this issue
(journal's own site)
A2 24/2015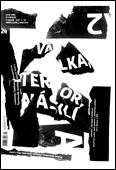 In the aftermath of the November 2015 Paris attacks,
A2
(Czech Republic) presents a left-of-centre perspective on the challenge that ISIS poses to Europe. Political commentator Martin Hekrdla castigates François Hollande for repeating George W. Bush's knee-jerk response to 9/11.
Hekrdla condemns Bush's war on terror, which has seen "civil rights and liberties smashed to smithereens through the very existence of Guantanamo, the Patriot Act, the legalization of torture and ignoring of public opinion, false excuses for wars, actual wars and their aftermath, including sectarian divisions exploited by the administration, and occupying forces installed in the bastions of terrorism they conquered. Fourteen years ago there were just two or three terrorist groups to speak of, whereas nowadays there are dozens of them. And now [...], here comes another clown of a statesman who declares 'We are at war', unleashing the same thing (times two) once again".
Jihadism not the primary cause:
Zora Hesova, an analyst with the Prague non-profit Association for International Issues, perceives present-day conflict in the Middle East as a "result of authoritarian regimes, regional imbalance and the failure of international collective security structures under the influence of the Russian reaction to decades of American unilateralism. Only secondarily is it the product of violent ideologies – the new jihadism and the Saudi export of Wahhabist fundamentalism."
Hesova concludes that it was the "weakness of national institutions in Egypt, Iraq and Syria and the authoritarian tendencies of these countries' leaders that prevented the reform demands [of the Arab Spring] from being absorbed, paving the way to an extremist reaction".
Communist and jihadist ideologies:
Writer and activist Matej Metelec warns against simplistic analogies between the communist and jihadist ideologies. Metelec believes that drawing false parallels between the Soviet Union and ISIS is damaging to the Left, which needs to learn some crucial lessons about the nature of capitalism if it doesn't want to sink into obscurity.

About
this issue
(
A2
's own site)
La Revue nouvelle 8/2015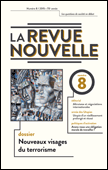 La Revue nouvelle
(Belgium) focuses on "The new faces of terrorism", in an issue originally planned before the November's Paris attacks and timed to coincide with the anniversary of the Charlie Hebdo and Hyper Cacher murders. It ranges widely, examining topics such as the role of the image in Sunni Islam, the process by which religion has become "a metaphysical vengeance bank", and the impact of anti-terrorism measures on legal processes and human rights.
Terrorism's new character:
Belgian sociologist
Albert Bastenier
provides a
brief history of terrorism
, remarking that, historically, terrorism has manifested itself in most regions, cultures and religions. Bastenier quotes historian Mona Ozouf's description of Robespierre's Terreur: "a frenzy arising from the idea of creating a society that is purified and able to use its authority to reshape the lives of its members, one that began to imprison and murder all those considered to be counter-revolutionaries" – an early example of the kind of state terrorism now practised by Daesh. However, Bastenier attributes terrorism's new character to the rapid diffusion of news and images.
Islamization of radicalism:
Corinne Torrekens examines the factors that cause an individual to become a terrorist, commenting: "It is essential to grasp that violent radicalization in a democratic society is primarily a political manoeuvre, based on an ideology that believes violence to be a legitimate means of achieving one's ends (seizing and exercising power, destabilizing 'enemy societies'). To think of it as a purely religious matter is to misunderstand the process completely."
So where is religion in all of this? Torrekens maintains that, in most cases, it comes to the fore only after the event, pointing out that many of those suspected or found guilty of terrorism turn out not to have been particularly religious before the event. She quotes
Olivier Roy
's belief that we are witnessing an Islamization of radicalism rather than a radicalization of Islam.

More articles
from
La Revue nouvelle
; about
this issue
(journal's own site)
Il Mulino 6/2015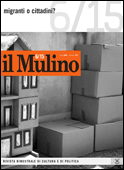 In
Il Mulino
(Italy),
Nadia Urbinati
underlines how the continuous arrival of thousands of immigrants on the coasts of Europe has revealed the European Union's structural weaknesses, especially as concerns citizenship. Urbinati comments that "even if it is hard to define the institutional identity of the European Union, its focus on citizenship certainly puts it on a level beyond that of a mere economic community", emphasizing the central importance of a community based on the idea of a supranational citizenship.
And yet, if freedom of movement "is so tied to an economic rationale – such as the circulation of a competitive labour force – then national boundaries become mechanisms for the international distribution of labour", leading to the playing off of citizens against immigrants. Inevitably, "foreign workers (who threaten a country's working class because they accept work without the same salaries and protections given to the nation's working class) meet the needs of those sectors of the economy where competitiveness is based on low cost labour". Urbinati argues that Europe should find a way to reconsider the role of immigrants and facilitate "these people's gradual naturalization. This would also mean recognizing the fact that citizenship is a necessary condition for people to exercise their human rights".
Illiberal liberalism:
Roberto Tamborini describes how the neoliberal model ceased to be an economic theory in Europe and became a political model for the whole management of the Union. The result being that, paradoxically, the EU's supposed strength depends first on satisfying the neoliberal theory's economic needs and, only secondly, the Union's political needs. However, argues Tamborini, democratic government should be based on a model that can work for the whole Union and not only for one of its factions.

More articles
from
Il Mulino
; about
this issue
(journal's own site)
Letras Libres 12/2015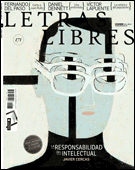 In
Letras Libres
(Spain), Javier Cercas considers the
responsibility of the intellectual and writer
– even if, in his own words, the theme already sounded pompous and antediluvian 35 years ago, as that "perfect incarnation of the committed writer" Jean-Paul Sartre lay dying in Paris.
However, what really bothered the 18-year-old Cercas back then was how Sartre represented an "arbitrary and despotic mandarin, better known for his capricious political shifts than his literary work". At the time, Cercas extended this judgement to all "committed intellectuals", "frivolous people who talked about everything while knowing nothing".
Hence Cercas's shock when, in a 2001 review of his novel Soldados de Salamina,
Mario Vargas Llosa
lauded the book as proof that "so-called committed literature is not dead". This continued to bother Cercas until he eventually met Vargas Llosa, who explained that what he had meant was "literature that is not merely a game or pastime, but [...] dares to face great moral and political matters with the highest ambition". Whereupon Cercas acknowledges all authentic literature to be "committed literature, in that it aspires to change the world by changing the perception of the reader".
Cercas notes that, today, there are more intellectuals than ever "and they're perhaps more influential than ever" too, given the array of outlets in mainstream and social media. It is Cercas's hope that the new intellectuals will intervene in public life in a new way, avoiding any notion of unique truth and providing instead a voice for "the man who says No", the individual who "when everyone or nearly everyone has lost a sense of reality" is still prepared to contradict the majority view.
Shamanism against pragmatism:
In an interview to mark the publication of his latest book, political scientist Victor Lapuente comments on the rise of a new "shamanism" in populist parties of the Left and Right in Europe responding to issues surrounding nationalism, euroscepticism and anti-austerity.

More articles
from
Letras Libres
; about
this issue
(journal's own site)
Partisan 29 (2015)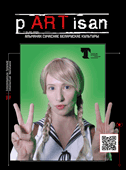 In
pARTisan
(Belarus), leading artists, curators and practitioners in the Belarusian and Ukrainian creative industries
discuss the prospects for intellectual resistance
in the most precarious of circumstances: where state institutions tend to strangle much-needed social critique and one can ultimately only rely on one's own resources in the realization of projects.
Participants include curator of the Month of Photography in Minsk,
Andrei Liankevich
, and
Anna Medvedeva
, who represents the independent IZOLYATSIA: Platform for Cultural Initiatives. The platform was founded in 2010 in Donetsk, Ukraine, and Medvedeva speaks illuminatingly about the painful transition the region has gone through, from hosting the Euro 2012 football championship to its descent into conflict last year.
Subsequent to the participants' rigorous testing of the limits of cultural collaboration, the discussion's moderator
Tania Arcimovic
concludes: "the challenge that will always remain relevant is resistance to our own fatigue. Yes, sometimes it seems that the situation will never change and that any initiative merely enters into a void, like Sisyphus's boulder. But as soon as you feel that, you immediately need to take it as a challenge and resist. Because it is what is expected from us – both locally and globally – we are expected to put up with what we have and start to function in the conditions someone created for us. And this submission should not be permitted".
Also:
Slavenka Drakulic
's article,
How women survived post-communism (and didn't laugh)
, previously published in Eurozine and now in Belarusian translation.

More articles
from
pARTisan
; about
this issue
(journal's own site)
Published 2016-01-13

Original in English
© Eurozine